Stance have turned one of the most boring pieces of clothing - socks, into of one the most exciting and so the brand wants to do the same for underwear.
Their underwear features the softest material known to man - "Butterblend". A fabric that Stance has developed themselves. This already sets them apart from their competitors.
- Introduce Stance's new underwear to new and it's current audience.
- Produce content for social media related to the launch of the underwear
- Underwear for men is boring

- All underwear ads for men look the same, except perhaps a few exceptions

- Men aren't passionate about their underwear, even though they are passionate about other apparel such as trainers
Because of the fabric technology and the unique designs, Stance Underwear is already ahead of its competitors. Let the ads shout about what Stance has to offer.
Illustrations inspired by the constructivist art style, evoking passion and change for the everyday person.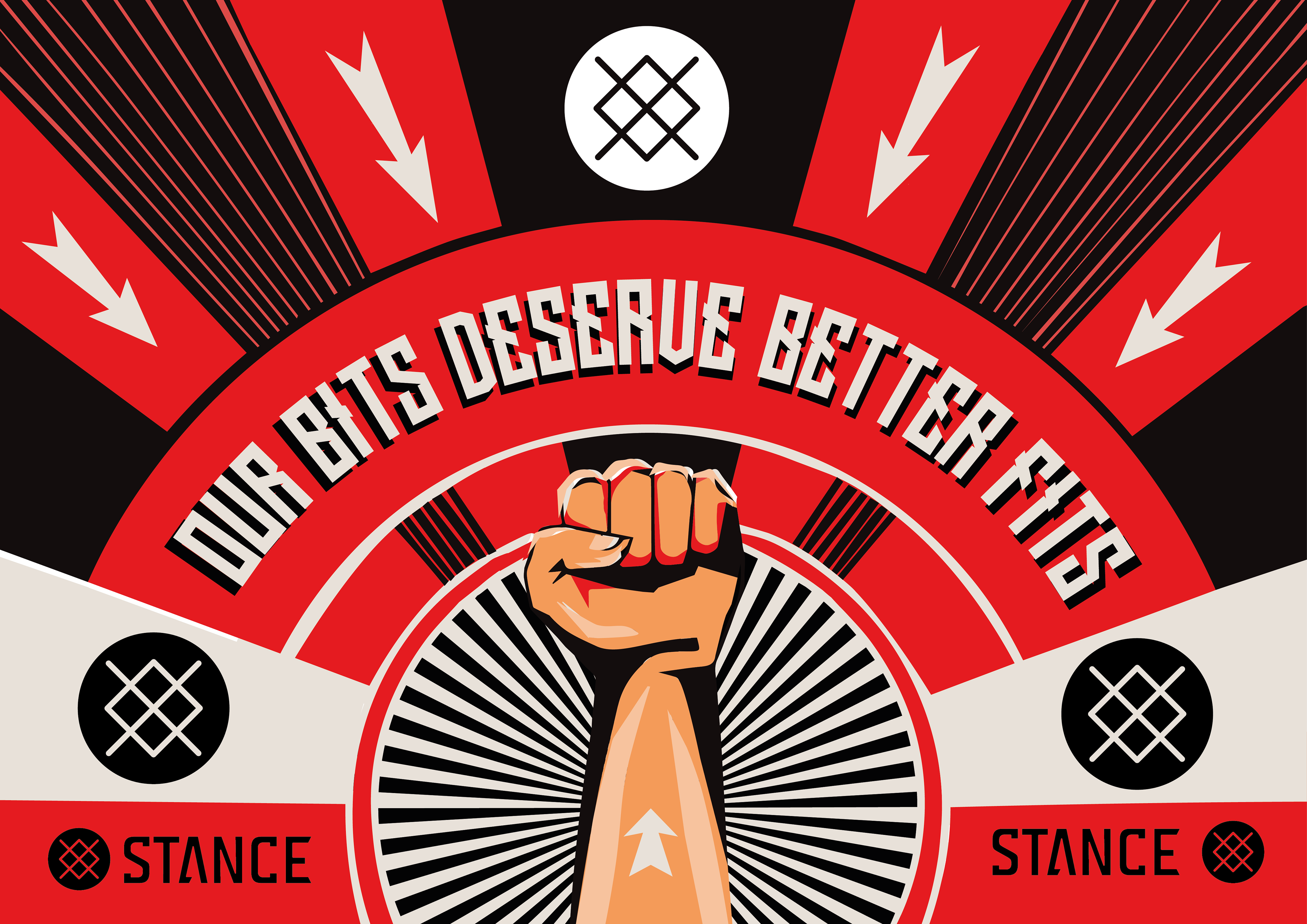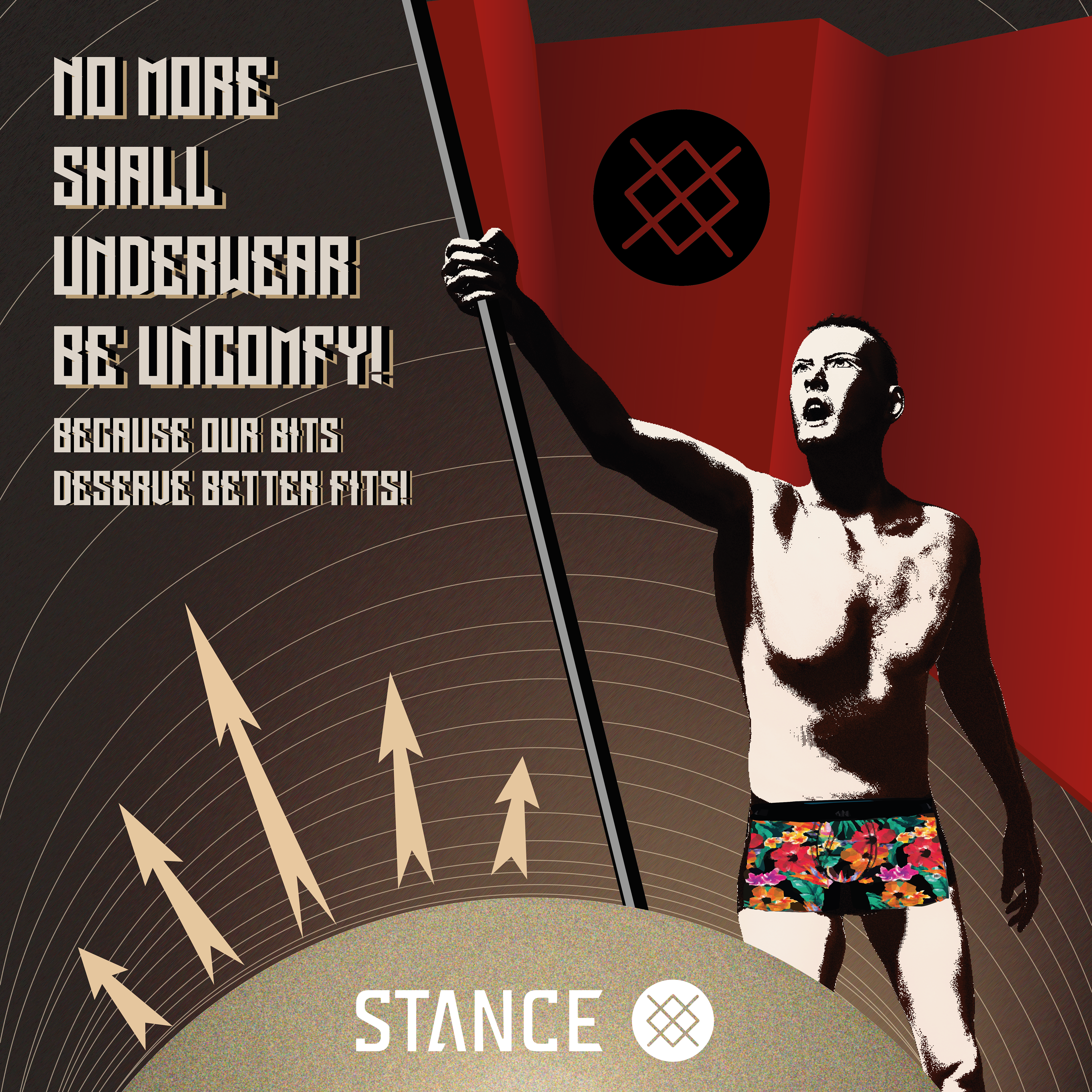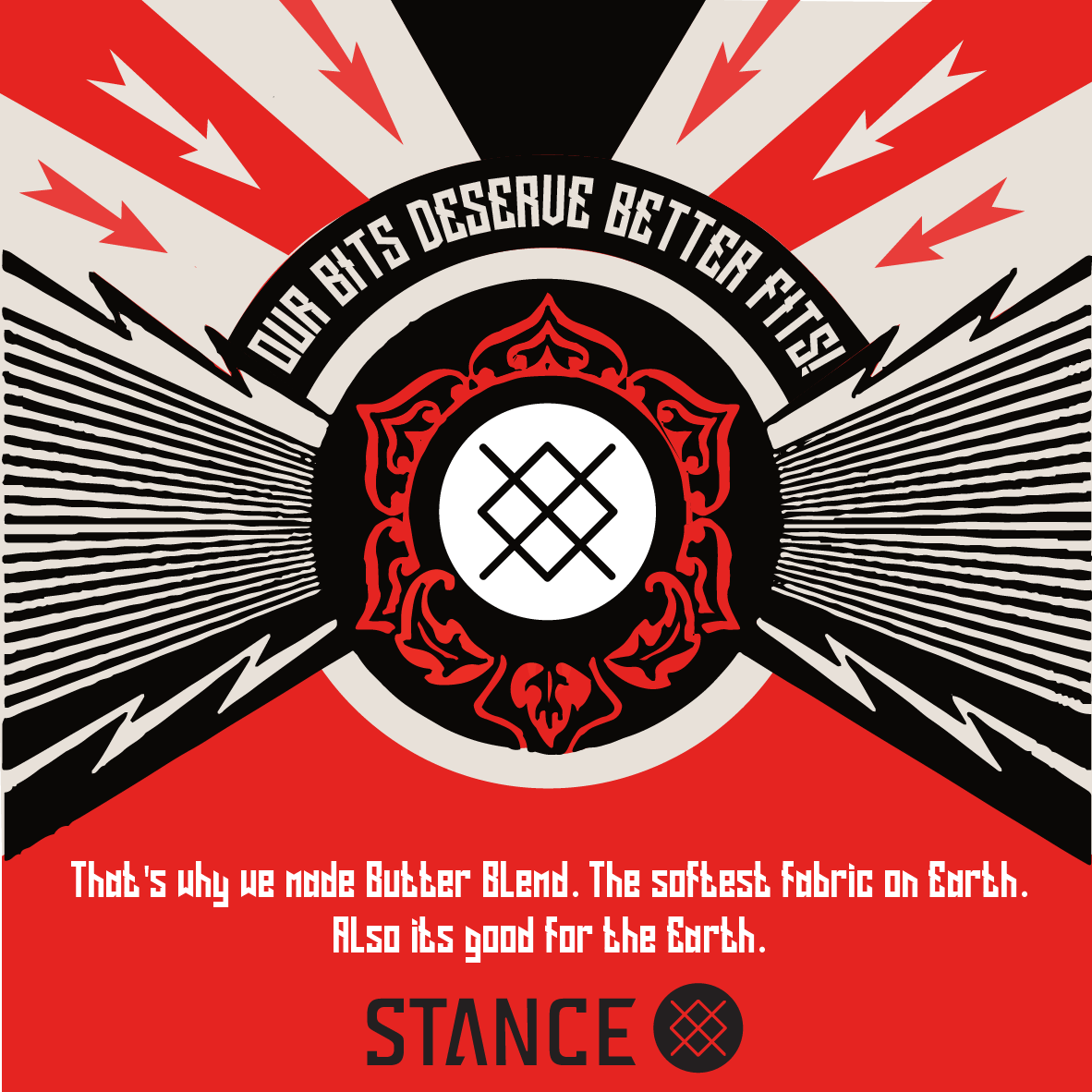 Stance doesn't need to print their ads, their competitors do it enough already. Now every underwear ad is a Stance ad. Whether its on a billboard, a magazine, in store or even on a mannequin. Its Stance's. This is an instagram filter that scans normal boring and uncomfortable underwear and turns it into better underwear, Stance's underwear! Not only that, when someone posts 'The Better Fit' online, they get a free pair of Stance underwear to try it for themselves!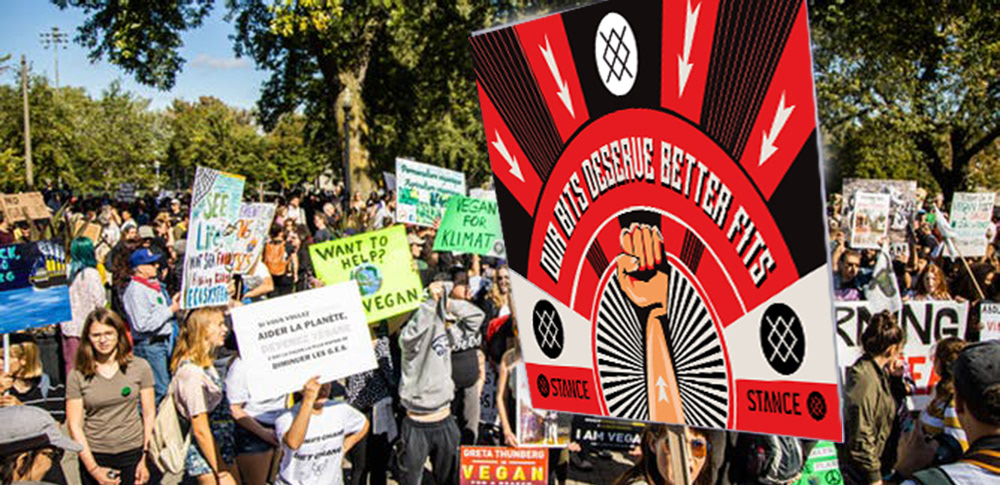 A message worth getting out there.
Our bits deserve better fits would become a slogan for Stance to shout out. 
A protest going on in town? Stance will be there protesting alongside but Stance will shout its own message.
This would be shared live on Instagram, no context. Just the message between the protest.