Creative team: Manish Patras, Glynn Waltham, Simran Kanda
Introduce the Crazychaos shoe to the fashion conscious JD audience
Its an ugly shoe. Only the biggest of personalities can pull these off.
As BIG as your personality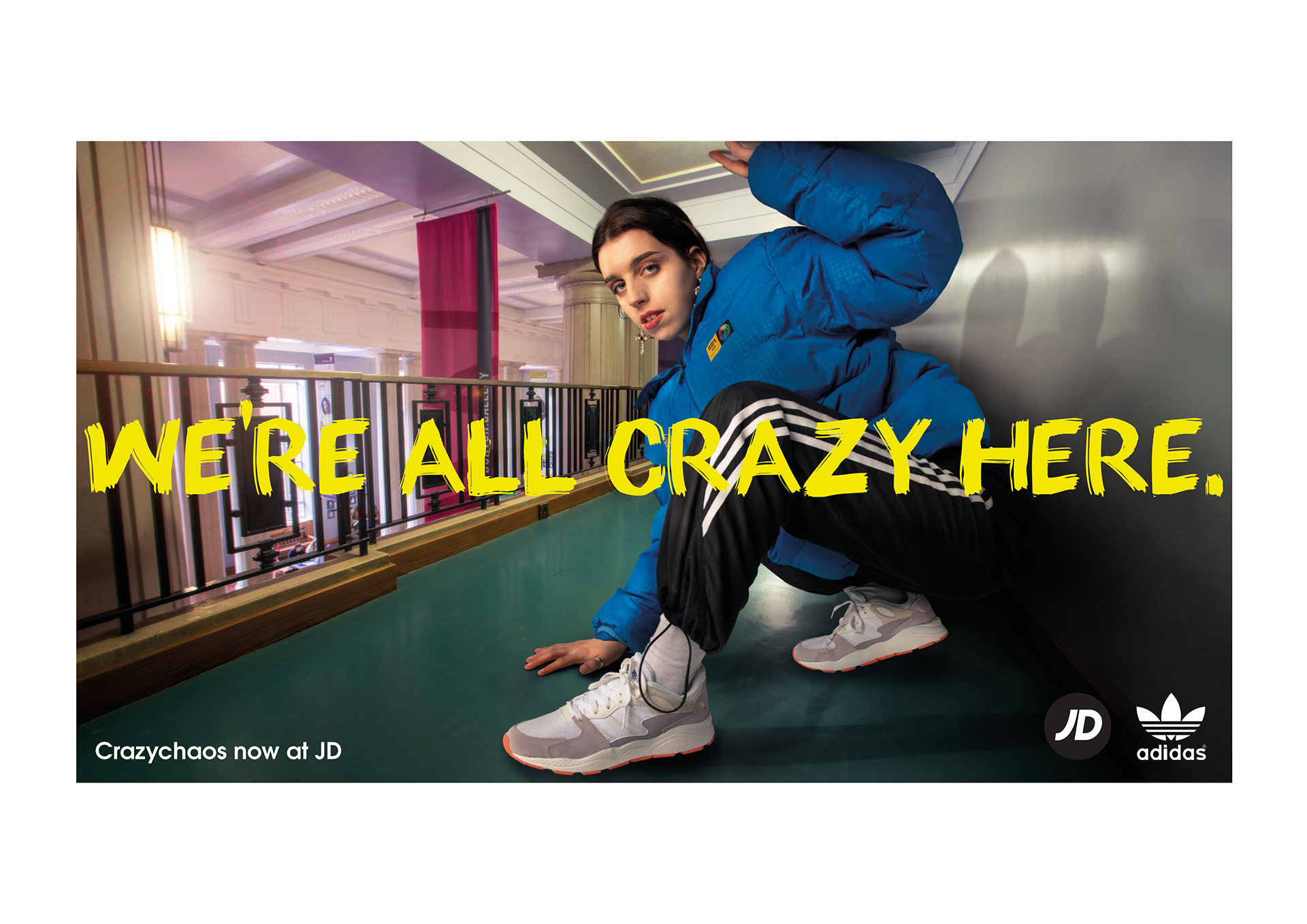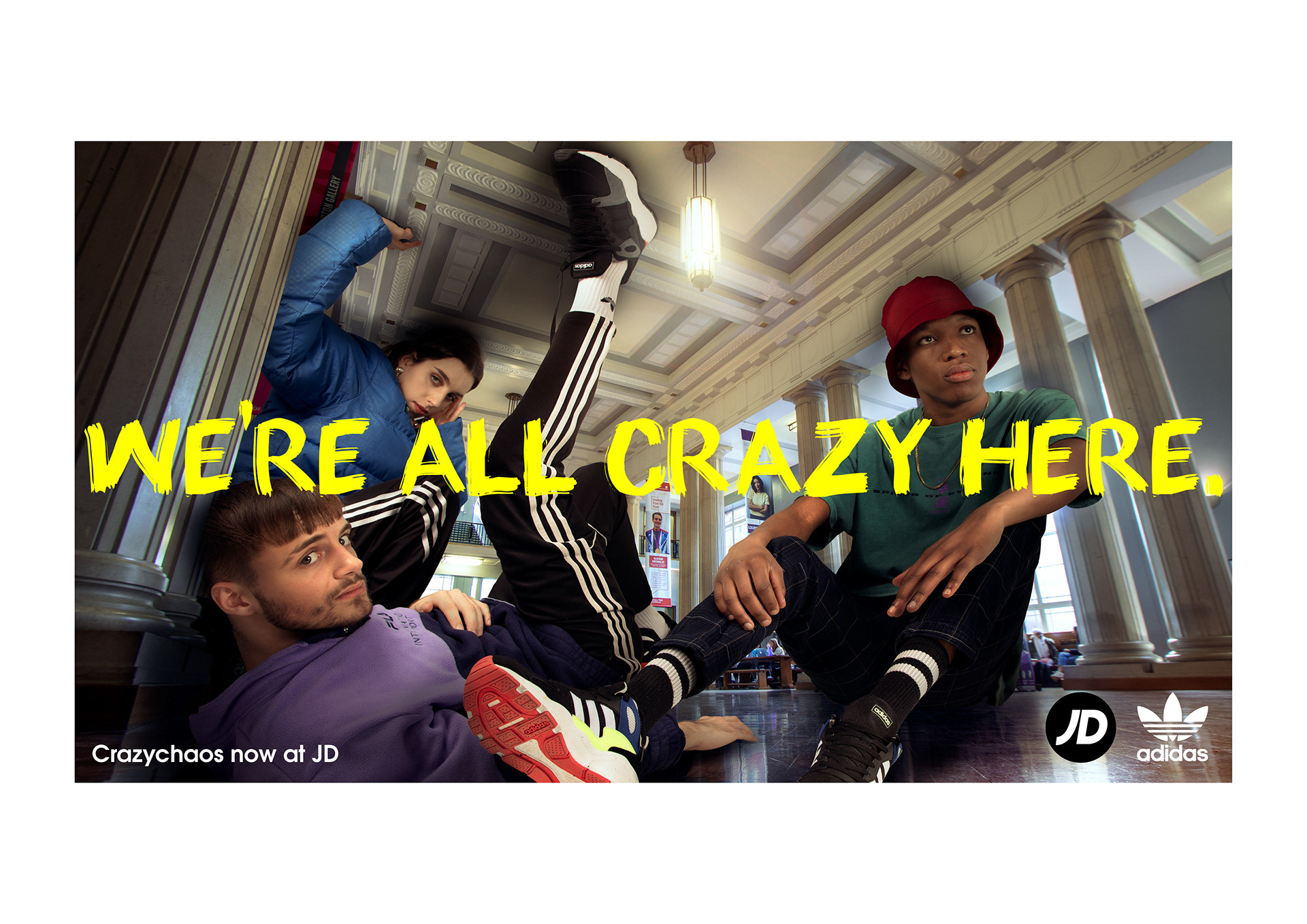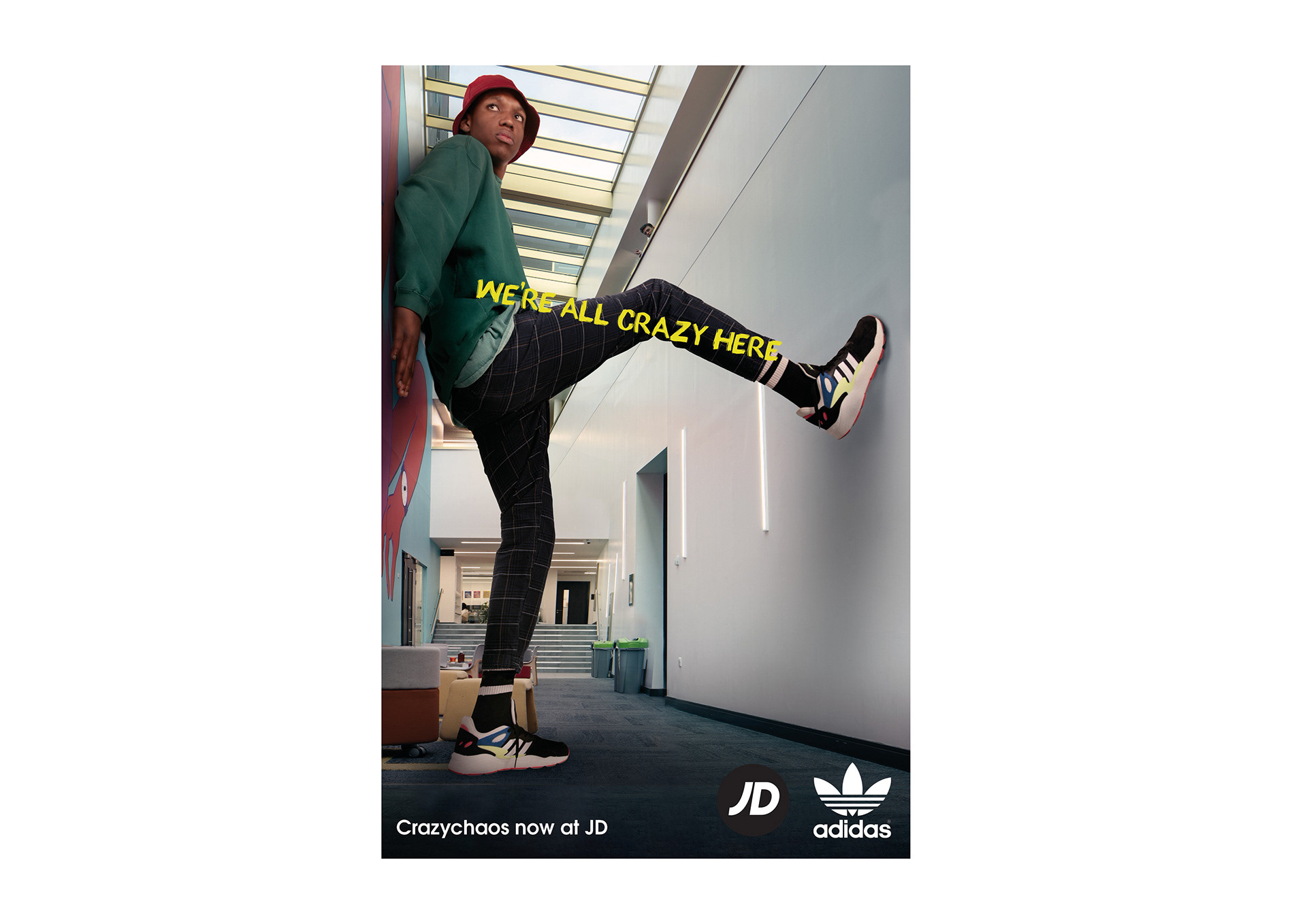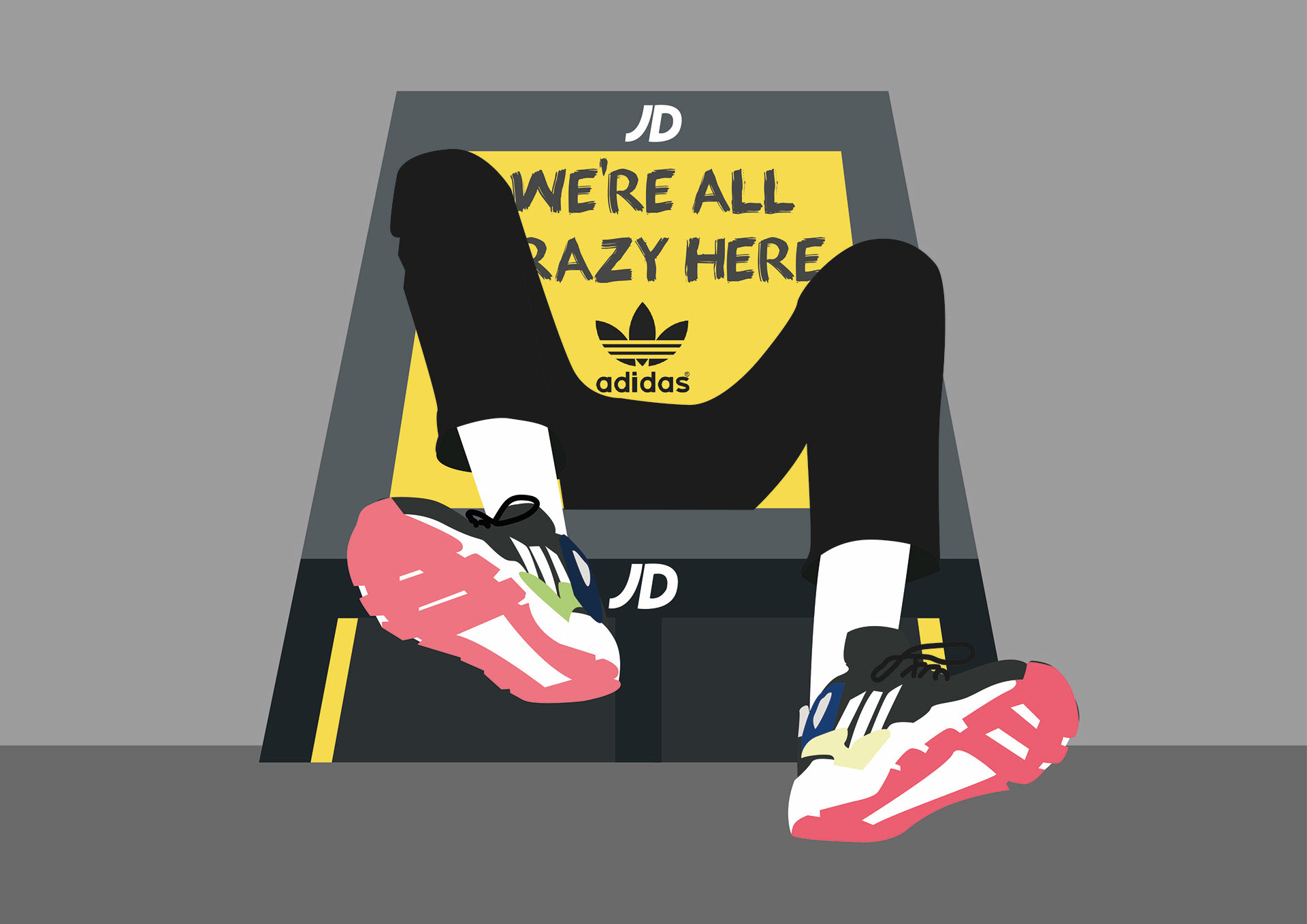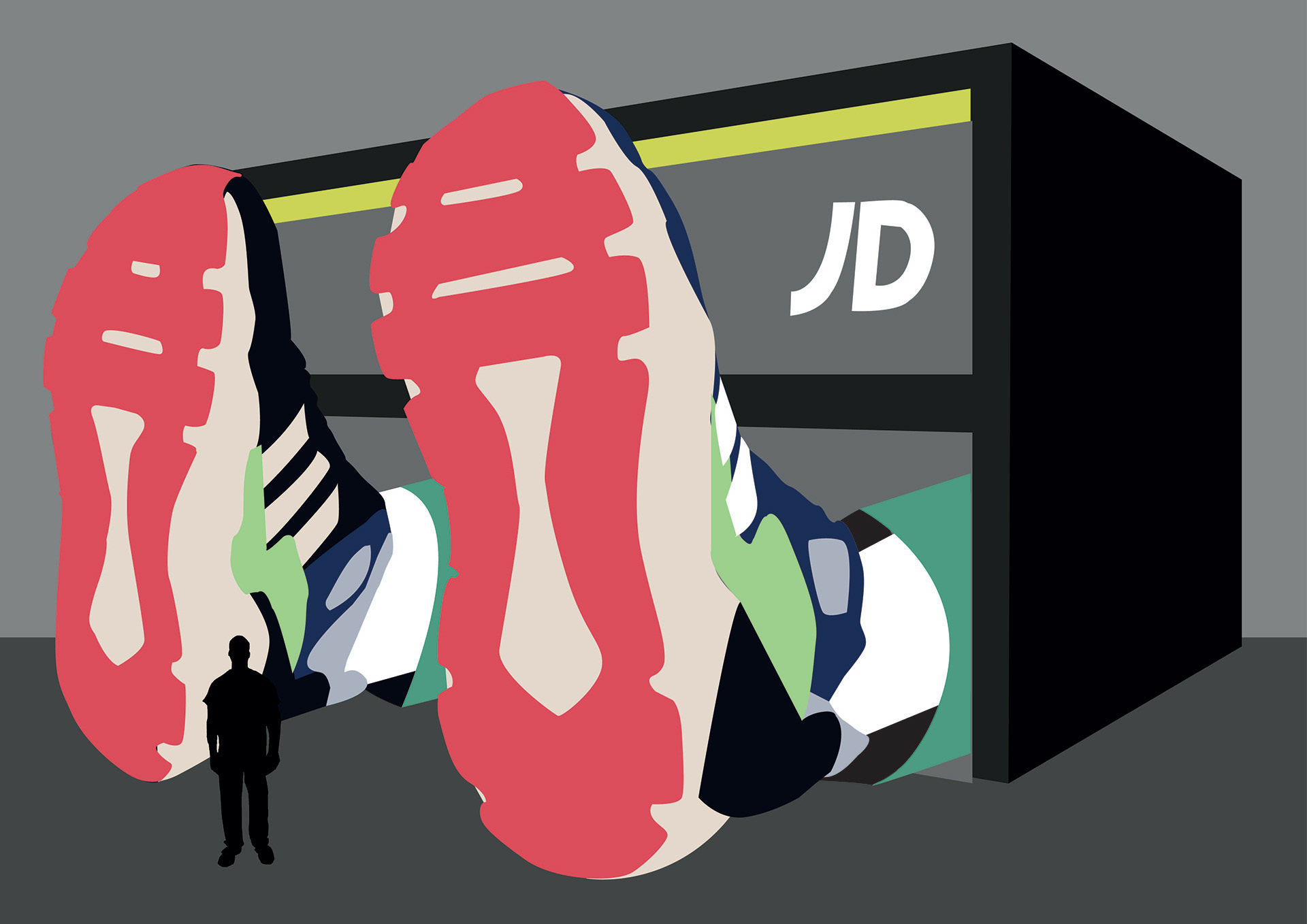 As customers walk into flagship stores there will be a miniature JD inside. This miniature JD is a Photo Booth for people who try on the shoe. A burst of photographs will be taken to create a GIF and will be played outside of the store and sent to their phones to share on social media.
People will be able to scan their friends and enlarge them using the Crazychaos filter.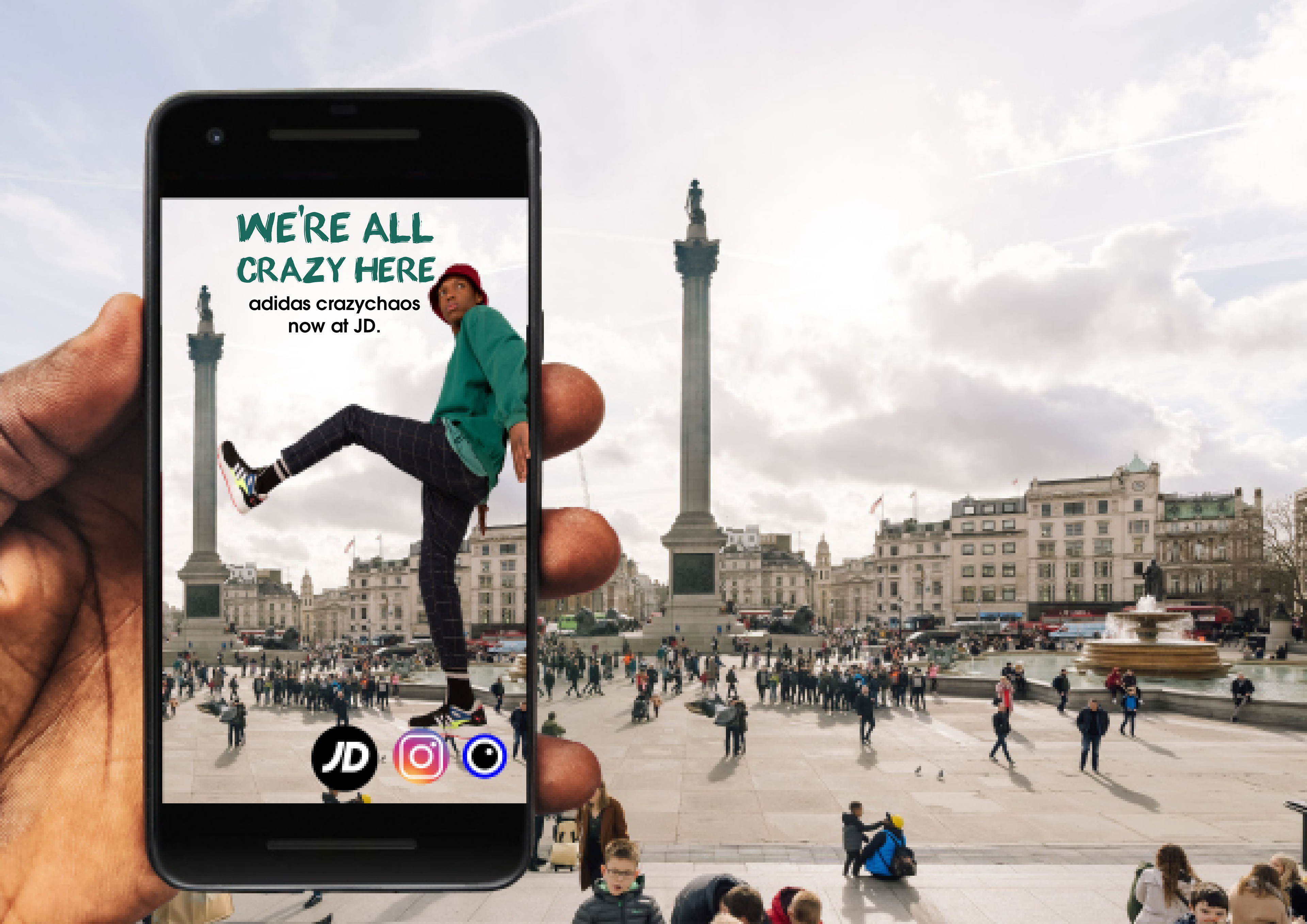 Using projection manipulation we will project our models across cities, using the urban wonderland as our canvas.